Here at New Breed, we love building new websites, especially B2B websites. And we're excited to be sharing our latest website launch! TriMark, a long-time leader in the national food service industry, approached us only a few short months ago in need of a new website. The turnaround was tight because the company was preparing for a global rebranding effort and wanted a website that reflected this move.
Our goal was to create a site that would modernize their web presence and unify the products and services they offer. The many facets of the unique Trimark brand that needed to be displayed on the site, combined with the quick turnaround, gave NBM the opportunity to display our distinct capabilities and agility. We're proud to announce the launch of Trimark's new site, as well as the launch of one of their divisions, Gill Marketing.
Scroll through the gallery below to see how great the sites look!
Homepage | Trimark USA
About Us | Trimark USA
News | Trimark USA
Request a Catalog | Trimark USA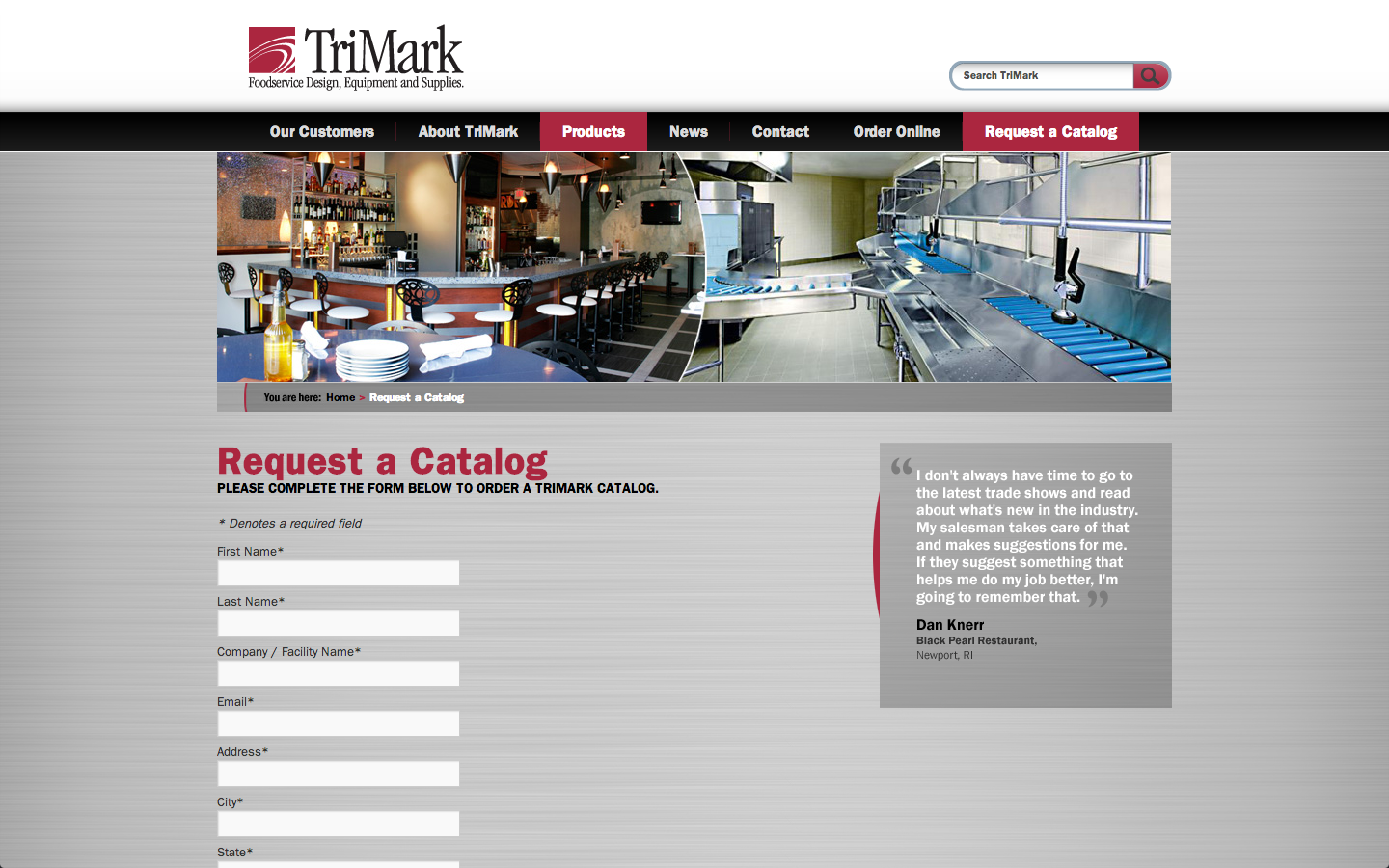 Homepage | Gill Marmeting
Drop Down Example | Gill Marketing
Blog / News | Gill Marketing
And if you're interested in reading more about the TriMark website redesign, make sure to check out the full case study! Or browse the rest of our B2B website case studies to see how we have helped transform the look, feel and functionality of our client's websites.
Topics: Demand Generation