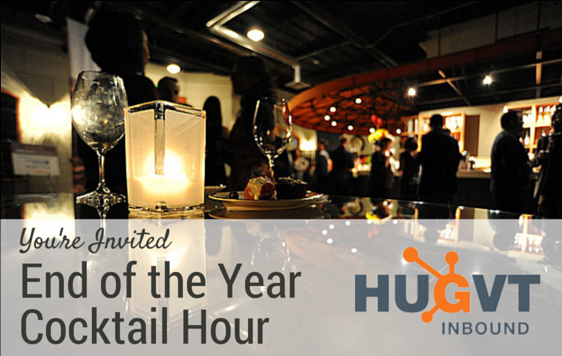 Today is November 18th. NOVEMBER...18th!
I cannot believe that we have only a month and a half left of 2014. It's been quite a whirlwind of a year so far, but it's been a fun ride and we've seen a lot of growth, not just for New Breed but for our customers as well.
As we all start to wind down and savor what we have left in 2014, we couldn't think of any better way to celebrate this year than to spend some time with co-workers, fellow professionals and a cold Heady Topper.
Who, when, where, WHAT? Heady Topper?!
The New Breed team invites you to join us and the Vermont HubSpot User Group in kicking off the holiday season with a fun and relaxed networking event!
As compared to our previous HUG events, this time around we'll be having more of a roundtable discussion and casual networking night. During the evening, we hope to discuss your thoughts on this year's HUG events and the value they provided for you. In addition, we also want to hear what you're most excited about for 2015. What strategies and concepts you have planned for 2015? What areas of inbound marketing and sales you're planning to dedicate more your efforts towards? We'll use these ideas to help build our event schedule for the New Year - because after all, we want to make sure we're sharing information that's valuable for you!
So, we hope you will join us! It will be a night filled with networking and lively discussion.
The event will be held on Thursday, December 4 from 5:30-7:30 in the Champlain Mill in Winooski. We will be providing appetizers and refreshments, and welcome you to invite others who are interested in discussing what's exciting in the marketing and sales industry right now.
Space is limited, so please RSVP today!
To RSVP, follow this link to our Eventbrite page.
Topics: Inbound Sales, Demand Generation