They say not to judge a book by its cover, but let's be honest – everyone does. It's just human instinct.
So, as a marketer, you really have to cater to this by creating things that will stand out from the crowd and catch the attention of your buyer personas. Awesome covers, exceptional content, titles in the case of online browsing, are all examples of areas you can push your creativity.
It does involve some thought, but with a few tips and tricks, you'll have your engaging title up and running in no time! Keep reading for a few of our favorite go-to ideas.
Begin with the basics
To start, it's always a good idea to keep best practices in mind when brainstorming your title. For example, try to keep your title under 70 characters; after 70 characters, your title will be cut off in Google search results. Also, be mindful of the keyword or phrase designated to your blog post; for optimization purposes, it is best to include the keyword within the title, but if doesn't fit naturally don't push it. As Google's algorithm evolves, it is steering away from keyword stuffing, so keep that in mind – not to mention, your personas may not like a title that feels unnatural in the first place!
Next, determine what your post is really about. Being that the title is the viewer's first impression, you want to make sure that it describes what they'll find on the page as best as possible. The best titles clearly present intent right off the bat. Your audience doesn't want to have to dig to find what they're looking for!
Now it's time to study up on those buyer personas you created!
Ask yourself a few questions:
What does my persona care about?
What are some of my persona's pain points?
What motivation do they need to click on my blog post?
What tools do they use to find information?
Where might they be in the buyer's journey?
Evaluate your answers in reflection to the task at hand. For example, if you're writing a blog post about inbound marketing trends, your answers may look like this:
My persona cares about inbound marketing trends, so I should probably include that in the title.
They want a quick post that details all of the information they need. They don't have all day to pick out details, so we should tell them exactly what they're going to get straight in the title.
My persona usually picks up their stories on Twitter so it might be cool to include terms that could be turned into hashtags.
Chances are if my persona knows what inbound marketing is, they're not at the top of the funnel. I might want to include terminology that makes them feel like they're getting new information.
GO WITH IT! Using this train of thought, really nail down how you can make your titles speak to your persona's needs and begin to solve their pain points. The key is always going back to relevancy and intrigue – these are the points that will win your personas over and make them viewers.
Still stuck? Use a proven template.
Here are some templates that work well for us:
# Blog post title

– 5 Inbound Marketing Trends that will Change the way you do Business

How to blog post title

– How to Optimize a YouTube Video for Search Engines

Blog post title 101

– Social Media 101

The ABC's of blog post title

– The ABC's of Inbound Marketing

# Steps blog post title

– 5 Steps to Becoming Popular with Information Marketing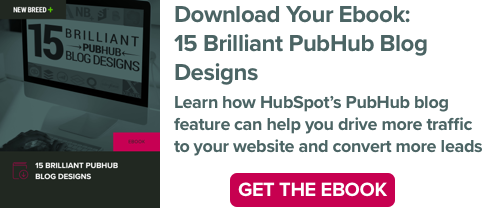 Topics: Inbound Marketing, Content Development