Introduction

So here's the situation… You'd love to build your new website in an open source platform likeWordPress because of its many features and cost benefits. On the other hand you'd like to use enterprise grade Marketing Automation platforms likeSalesforce.com and HubSpot. While bothSalesforce.com and HubSpot do offer Content Management Systems, another solution is to useWordPress for what it does best - Content Management - andSalesforce.com or HubSpot for what they do best - putting leads in your sales funnel.
Part I: WordPress-to-Lead for Salesforce CRM
While we could always manually place Salesforce.com HTML forms in WordPress they've released an official plugin for their Web-to-Lead feature which makes it incredibly easy. Simply install the plugin, create a form using the built in form generator, and then you can deploy the form into the main content area of a page via shortcode or you can put it into one of your sidebars using a widget that the plugin comes with.
For more information and installation instructions, visit the official plugin page at:
Part II: HubSpot for WordPress
In addition to providing lead capture functionality, the HubSpot forWordPress plugin also incorporates HubSpot dashboards directly into theWordPress back-end eliminating the need to be logged into multiple sites. In this case, we'll still be using the Form Manager in HubSpot to generate new form code snippets, that will then get inserted into the HubSpot plugin. We will then have the ability to place forms wherever we'd like usingshortcode. For more information and installation instructions, visit the official plugin page at:
Part III: The Free Way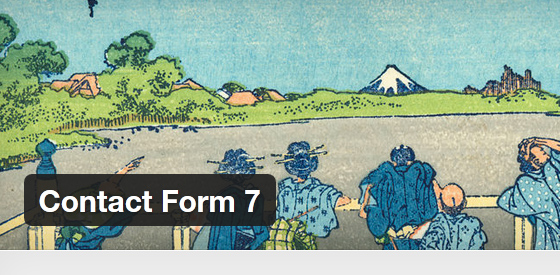 While bothSalesforce.com and HubSpot provide a wealth of features beyond basic lead capture, here is one technique that provides automated lead capture without a monthly fee. TheWordPress plugin that we'll use is called Contact Form 7. In addition to getting leads automatically sent to yourinbox, Contact Form 7 also allows you to setup auto-responders. However it's not fully effective until you install the "Contact Form 7 to Database Extension", which enables all the leads to be captured in a permanent database that lives on your web server. The extension comes with a basic interface to the manage these leads. For more information and installation instructions, visit the official plugin page at: